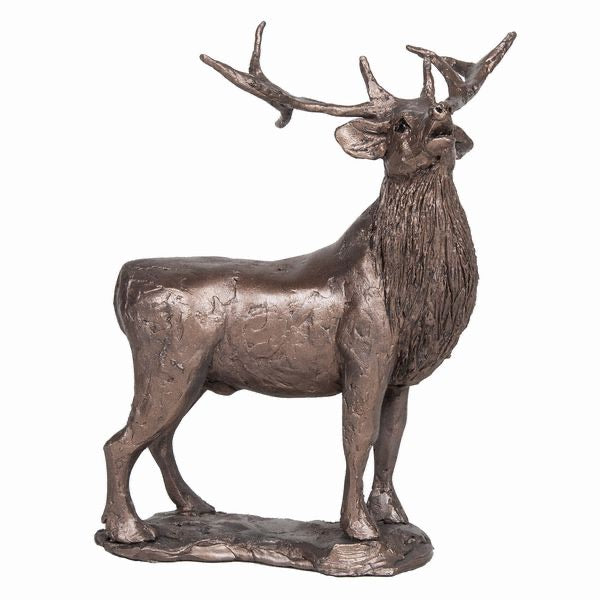 Bronze Stag Bolving
£98.95
This new and smaller by Thomas Meadows reflects where we produce our work - Bolving is an ancient Exmoor name for the roar the Stags make in the Rutting season. Furthermore an ancient tradition of country folk trying to impersonate the noise still takes place at the Exmoor Bolving championships!!
7.5"x5"x4" (19x13x10cm)

Frith have manufactured sculptures by hand for the last 25 years and with care by their craftsmen and women in the West Country of England in their special bronze finish. They ensure that you acquire a quality sculpture, which will give you and future generations, many years of pleasure. 
Related Products